Food Street Hang Buom
17/04/2018 17:37
Hang Buom is one of the 36 ancient streets of Hanoi. This place is not only crowded, bustling every weekend, but also a gastronomic street to attract tourists when visiting this land.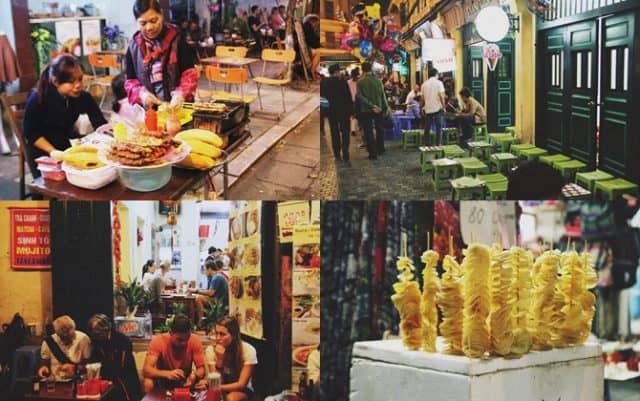 Food Street Hang Buom (Photo: Collection)
Zone food street Goods Sails considered dining paradise in Hanoi. This place sells many kinds of food with different styles, the food is mainly snack, traditional food of Hanoi or many dishes of the country in the world. Food Street lasts about 300m, starting from Hang Ngang intersection to Ma May street. There are about 40 different stalls and open from 19h30 to 24h every Friday, Saturday and Sunday.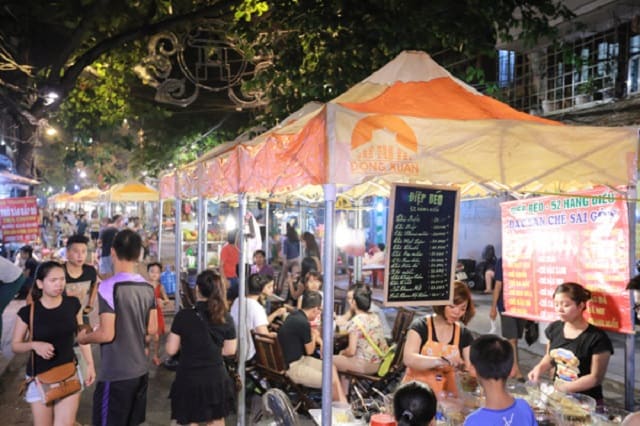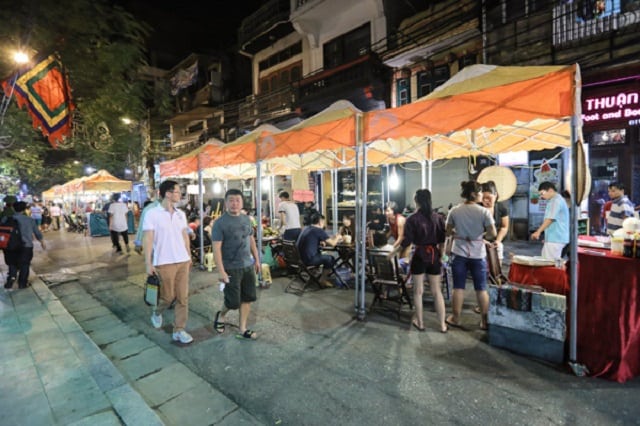 People come here on a big weekend (Photo: Collection)
The stalls are designed in Asian-European style, the stall is quite small so the food here is almost junk food, just go and can eat. However, many restaurants also have tables and chairs if you want to sit in the restaurant. Walk around here, you may find the food seems to be missing for a long time like candy, cinnamon rolls, cassava corn ...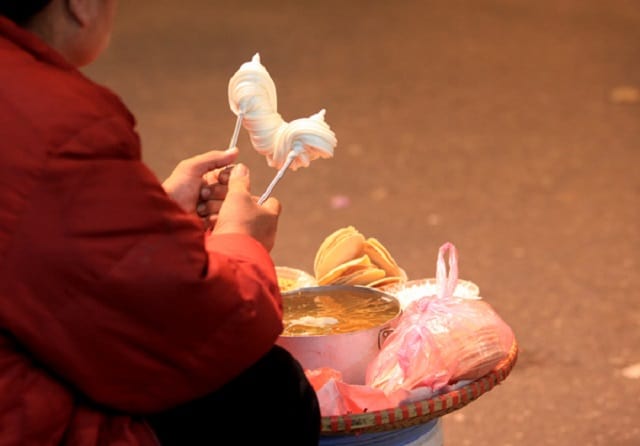 Attraction and diversity are the most descriptive words about this street. You can choose from a variety of dishes, or choose the barbecue, can spoiled spoiled chat with friends. Although not as distinctive as usual, but the barbecue, hot pot here is still highly appreciated by tourists and international friends by the service, variety of delicious and hygienic standards.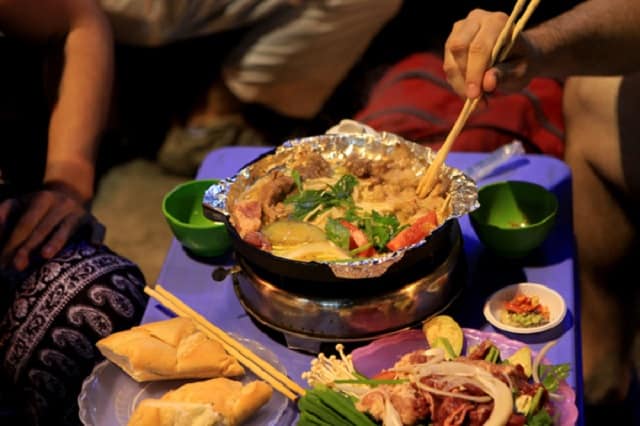 Cucumber, grilled pork is very popular here for only 150,000 VND to 300,000 VND (Photo: Collect)
You can also freely choose Vietnamese dishes such as snails, spinach, ... to Korean dishes such as tokbokki, rice roll ... and certainly can not lack the snack that young people love. Like the fries, potato chips, fried nem fried ... Not only that, tea or fruits will be not bad choice for you to easily go to the streets while enjoying the food. . The food here is reasonable for only about 20,000 VND per serving depending on the type.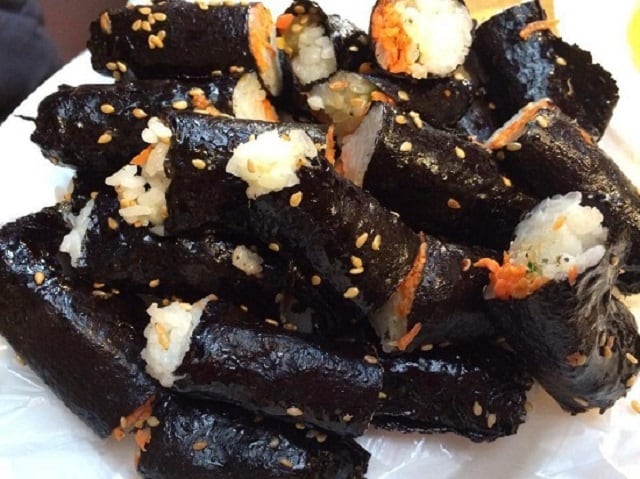 Korean rolls (Photo: Collectibles)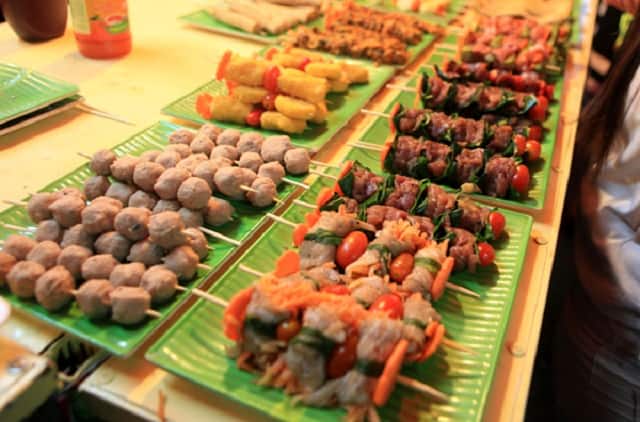 Meatballs with fake about 20,000 / skew (Photo: Collectibles)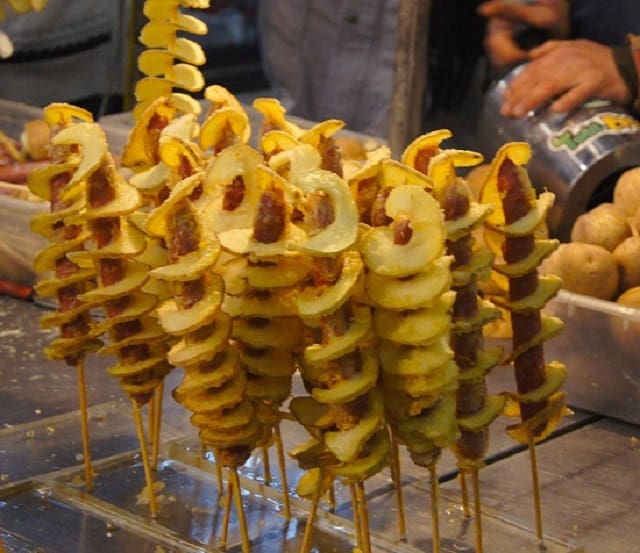 Potato tornado….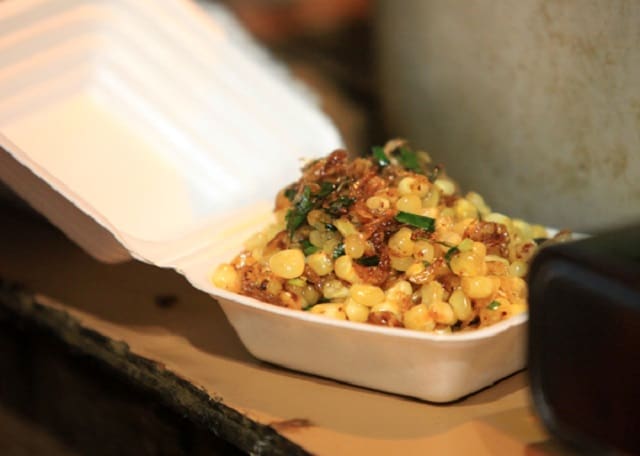 The corn is very delicious (Photo: Collect)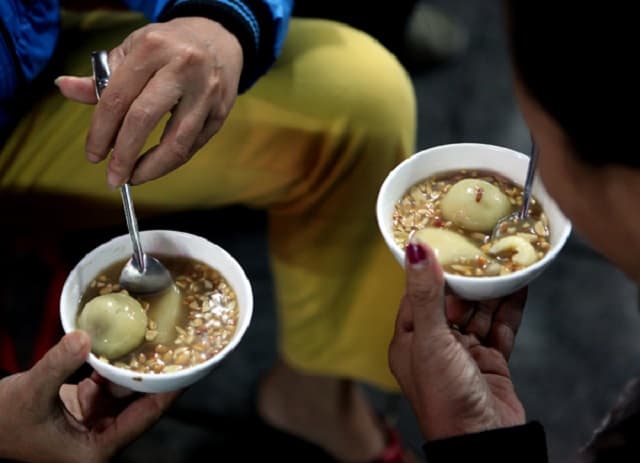 Drift boat is very suitable with cold weather (Photo: Collective)
Visitors to this place can enjoy the cuisine, can also be immersed in the ancient city space with cultural features such as singing, ca tru at Temple Huong Tuong, Bach Ma or performances. street music, acoustic ... Or visit the bars, pubs abroad to relax, entertain.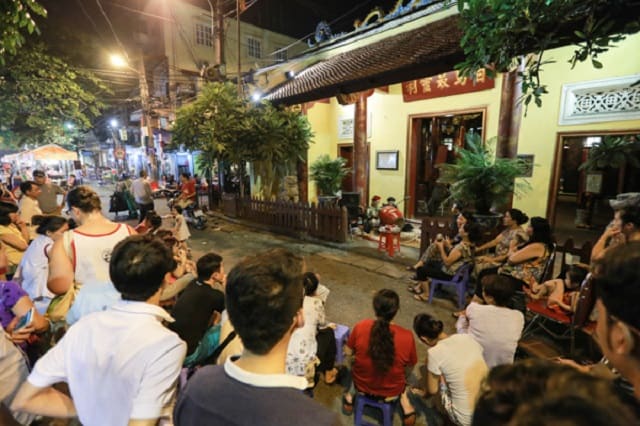 People listen to praise at the White Horse Temple (Photo: Collected)
The Hang Buom gourmet is a miniature image of Hanoi crowded and bustling. If you are looking for a place to date, this is a great place to do it. Do not miss this paradise!